Florida 2019
Cavaliers in Florida Picnic
October 19, 2019
(Last Updated October 14th)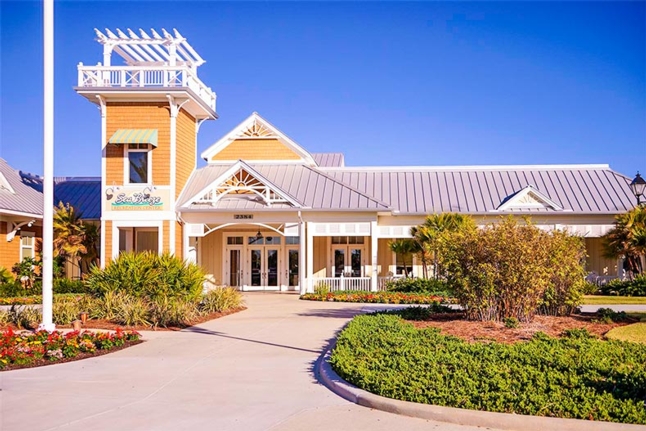 The Date is drawing nearer, it's time to hear from you. If you will be in or near central Florida on October 19th, come join your fellow Cavalier exiles for a fun, casual picnic (and other events) at The Villages, FL.
Who: Crossland Alumni from the first 10 classes (1966-1976)
To see a list of who is coming, click HERE
Where: The Villages, FL -- Seabreeze Recreation Center, 2384 Buena Vista Blvd, The Villages, FL 32162; (about an hour NW of Orlando)
When: Saturday, 10/19 - 1pm-5pm; Main event - outdoor picnic at the covered pavilion (Look for Maryland Flags). We do have a room inside as a backup in case of bad weather.
What: A pot luck picnic. Please bring a dish or commercially-bought food item to share - appetizer, snack, main course, salad, side dish, dessert, etc. Also, bring whatever you prefer to drink. Alcohol is OK, just consume responsibly!!! Table setups, ice, cups, decorations, some water/soda etc will be provided. The covered pavilion has 6 picnic tables. You might want to bring additional folding chair(s).
Cost: NONE!!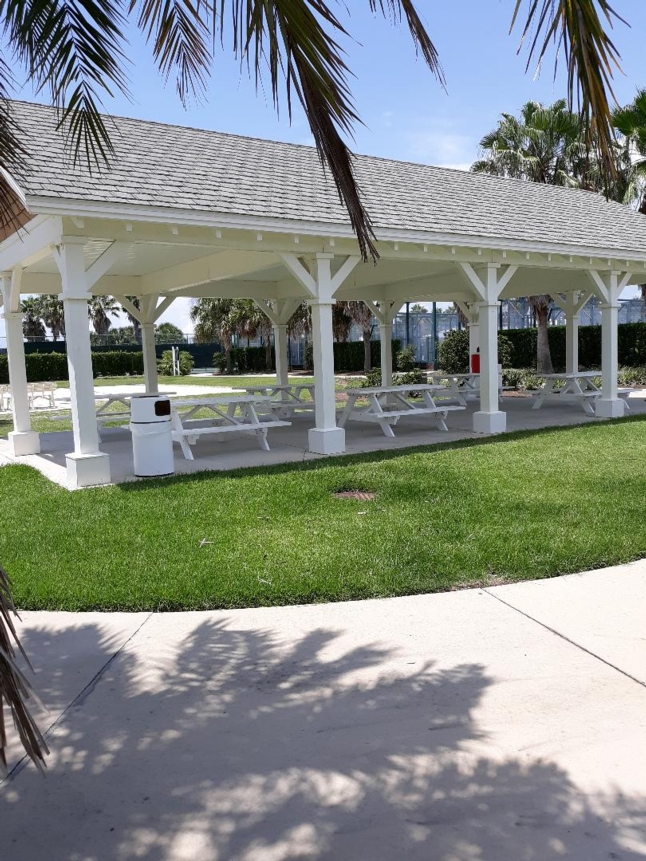 Seabreeze Picnic Pavilion
---
How do I Participate??? There is no cost, but, I do need to get guest passes for all participants to stay legal with the management. At your convenience, send me name(s), home address, birth date and what dates you will be here (if anything other than the 10/19 event date). I promise this information will not be shared or used for any marketing. Please email this to CHSinFL@gmail.com before October 8th.
There is a practical limit of 100 attendees due to the size of the picnic pavilion, so, don't wait to signup!!!
---
For those who want to come early or stay longer....
Friday, 10/18, from 4-6pm we will have a happy hour gathering at Mallory Hill Country Club (1675 O'Dell Circle) then work our way to the Lake Sumter Landing town square for an evening of music and dancing.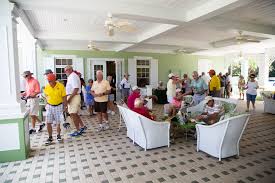 Mallory Hill Country Club ...outdoor dining and breezeway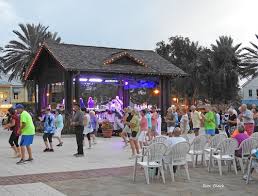 Lake Sumter Landing town square - music and dancing
If you are already in town or arrive early on Saturday morning, we highly recommend visiting the Brownwood town square farmer's market that begins at 9am. The whole town square is full of vendors, fresh produce, and pedestrians.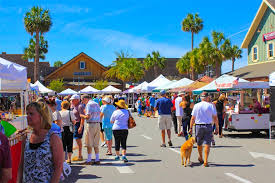 Brownwood Saturday Farmer's Market
Also happening on Saturday, October 19th is a Villages Resident Fall Craft Show at 3 locations from 9am-2pm (so you can stop by before our picnic). The closest location, Colony Cottage Regional Recreation Center (510 Colony Blvd), is less than 2 miles from our picnic site. Craft shows are also being held at Laurel Manor Recreation Center and The Savannah Center. There are usually 4-5 large rooms of vendors with a huge, interesting variety of jewelry, decor, and other homemade crafts.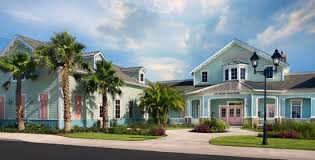 Colony Cottage Rec Center - Craft Show
If you still have time and energy after our picnic on Saturday, the Villages holds a monthly classic car cruise-in at the Spanish Springs town square. This starts at 5pm and goes until about 8pm. You will see 200-300 classic (1980 or older) cars while a band plays live music until 9pm. It's always a fun time.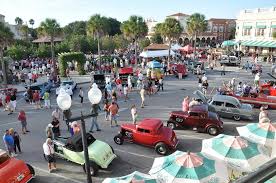 Saturday evening classic car cruise in
If you're still with us on Sunday, you can attend live Polo matches at our own Polo Grounds. This is a ticketed event and costs between $10-$15 per person. The matches start at 1pm. There is general admission seating and reserved stadium seating. Or, you can tailgate via golf carts around the perimeter. Let me know if you are interested. (by the way, if you really want to see polo and won't be here on Sunday, there are also matches at 3pm on Friday)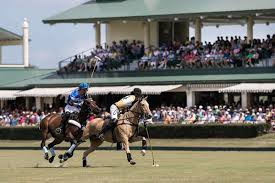 Sunday afternoon Polo Match
So, come for just the Saturday daytime picnic or make a weekend/vacation out of it!!!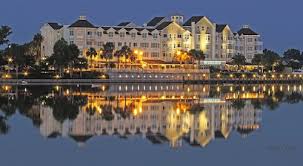 Waterfront Inn Hotel
There is a lovely hotel on Lake Sumter called "Waterfront Inn"; there is also a Marriott property near Spanish Springs town square and nearby Hampton Inn and Comfort Suites. For anyone really wanting to explore what the Villages is all about, they offer a 4-7 day Lifestyle Preview program for approx $99/night. You get a 3 bedroom villa, golf cart, bicycles, some freebies with golf and movie tickets, and access to all the facilities. And, absolutely no sales pressure. Phone 800-346-4556 or click HERE for more information.
Why The Villages??? Well, I know of at least 8 alumni who live here and many more within a 2-3 hour drive. Those of us who live here love it and are always anxious to share the wonder of our hometown with friends and visitors.
The Villages is a 130,000 person 55+ active adult community located in Central Florida...about an hour NW of Orlando and less than 2 hours from Tampa. It features approximately 45 golf courses, 80+pools, 3 town squares with live entertainment every evening, 28 movie screens, 2 bowling alleys, 182 pickleball courts, numerous recreation centers, polo stadium, shopping, dining, hotels, etc. All accessible by golf cart!!! Check it out at www.thevillages.com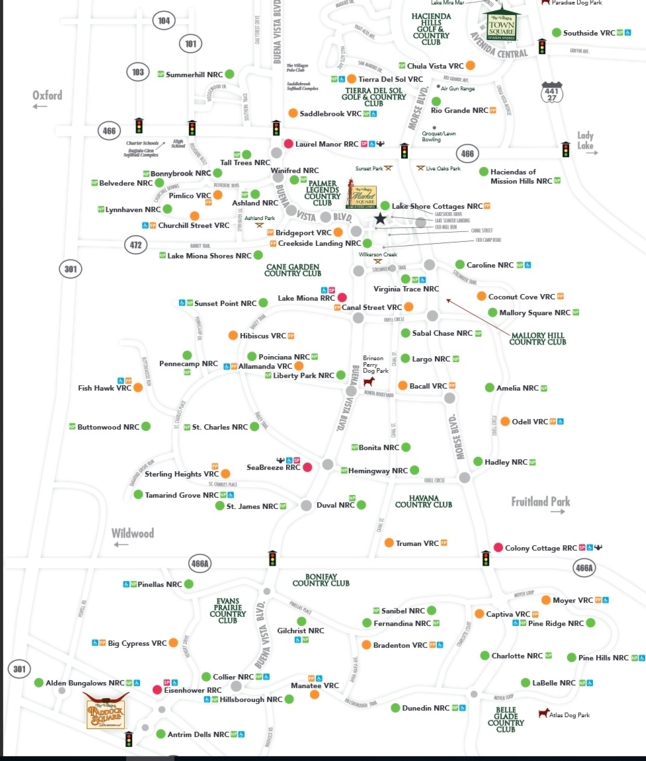 It was hard to find a decent one page map of The Villages. Above is the best I could do, and, even then, quite a bit was cut off. You get the idea!!! It's big.
If you have any questions or suggestions, feel free to contact me via email CHSinFL@Gmail.com
Send in your signup information!!! Sooner than later!!!
Regards,
Nancy Watson, '72, primary organizer